Dr. Kay Morris wears many hats – she is a Gospel Hall and Wall of Fame Inductee; she is a Grammy Considered singer/songwriter, Global Humanitarian/Philanthropist, Ordained Reverend, Fashion Designer, Youth Mentor, Women & Youth Empowerment Conference Speaker, Certified Professional Christian Life Coach, and an Anointed Preacher of The Gospel of Jesus Christ. In October 2019,Rev. Dr. Kay Morris had a milestone accomplishment; she was one of first 7 Women to be Ordained to the Office of Bishop in the Pentecostal Church Of God during their 100 Years Anniversary Celebration Service. She holds a Bachelor of Divinity Degree, Doctor of Divinity Degree, and a Doctor of Humanities Degree. Dr. Kay Morris is a Jamaican by birth; she resides in Toronto, Canada with her family. She was raised by two Pentecostal Minister Parents and started singing at the tender age of 4; her ministry experience spans more than 50 years. Dr. Kay Morris music ministry has allowed her to travel all around the world crossing cultural, racial, and religious barriers. The Electrifying Dr. Kay Morris is a Fire Ball, she carries a twin ministry; whether she is singing or preaching, she takes over the stage captivating her audiences and as she ministers under the Supernatural Power of The Anointing lives are transformed by The Dunamis Power of The Holy Spirit. She has ministered to audiences of over 200,000 people. Dr. Kay Morris does not compromise the Spiritual core; she preaches the un-diluted Gospel; lives are transformed, and sick people are healed and delivered from demonic oppression.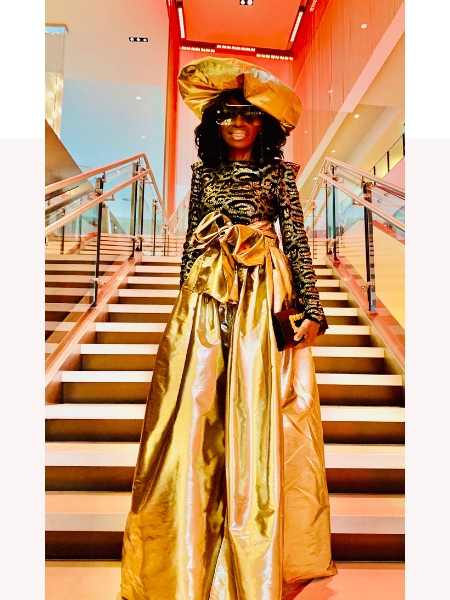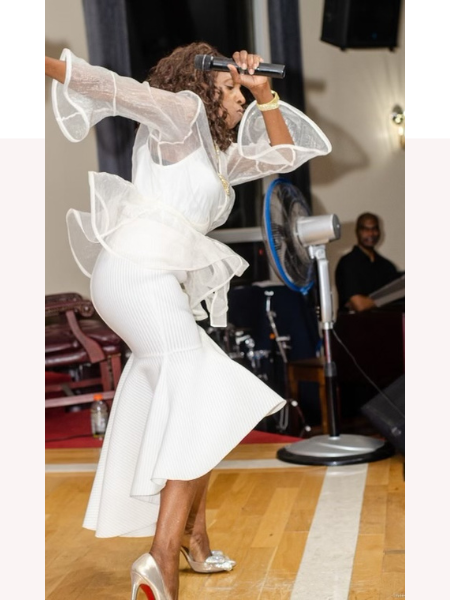 Her most recent international ministry travels just prior to the pandemic in November 2019 when she visited South Korea preaching The Gospel, empowering young Ministers, Pastors and Lay Leaders, had Prophetic Impartation, and ministered in music in several Cities. In July 2021, Dr. Kay Morris graduated from the BCLA Coaching and Leadership Academy where she graduated as a Certified Professional, Life, and Christian Coach. She is the CEO/Founder of Destined To Reign Academy, a school that is raising up End-Times Esther's and Mordecai's. She is also the President/Founder of the Kay Morris Foundation, a non-profit organization which caters to the needs of humanity globally. In 2022 Dr. Kay Morris was presented with Jamaica's National Heroes Recognition award – Nanny of the Maroons Unity & Strength Award.
Highlighting some of her music journey – As a Gospel Artiste, in 1994 Kay Morris received a vision from God to take the music, change the message and use it as a vehicle to win souls; with this mandate, she started the reggae Gospel group Kay Morris & The Jewels; Dr. Kay Morris is known as Canada's First Lady and Queen of Gospel; she started and pioneered the reggae Gospel movement in Canada which spread into other territories around the world. Kay and her group toured extensively and in 2001 Dr. Bobby Jones (formerly of BET Bobby Jones Gospel), invited her to perform in Las Vegas at the10thBi-Annual International Industry and Gospel Artist Retreat which was held at the MGM Grand Hotel. Kay Morris & The Jewels performed and shared the stage with Gospel greats such as Kirk Franklin, Dottie Peoples, Rance Allan, Albertina Walker, Kim Burrell, Byron Cage and many more.
In 2003 Kay Morris was moved by the high loss of lives to HIV AIDS in Sub- Saharan Africa, she founded the Kay Morris Foundation where she is the President being the Voice of the Voiceless for orphans, people living with HIV AIDS, Malaria, and other maladies not only in Africa and in other Nations around the world. To focus more on her humanitarian journey, in 2004 she did the final album with the group and parted ways with them..
The Canadian Gospel Legend has twice been featured in the Toronto Star by Journalist Geoff Chapman who states, "Kay Morris brings to mind the commanding voice of Mavis Staple of the staple singers." She has performed at Stellar Awards, Dove Awards, Grammy Awards sanctioned events. She has also performed several times as a solo artist on Dr. Bobby Jones Gospel of BET. Her latest single Greatest Love Story went through the First-Round voting ballots at the 63rdGrammy Awards and was considered in Song of The Year Category; her previous single Abba Oh also went through Round One Voting at the 62ndGrammy Awards, the song was also included in the Billboard Magazine Contenders Issue – released on news standsSeptember 21st, 2019. Kay Morris also attended the 62ndGrammy Awards at the Staple Centre in Los Angeles, California. While in LA for Grammy weekend, she toured the Grammy Museum and made special Red-Carpet guest appearances at the Soiree held at the prestigious Roosevelt Hotel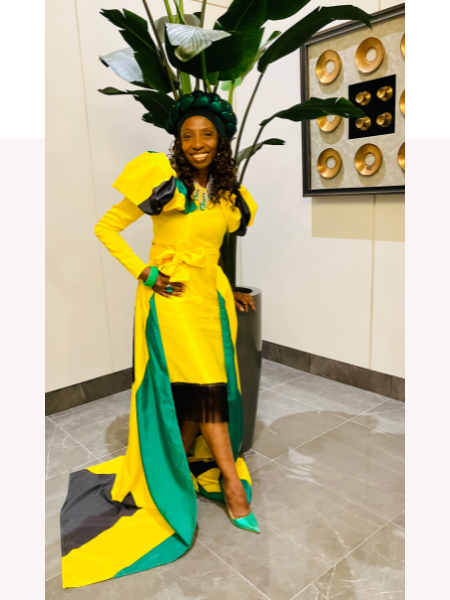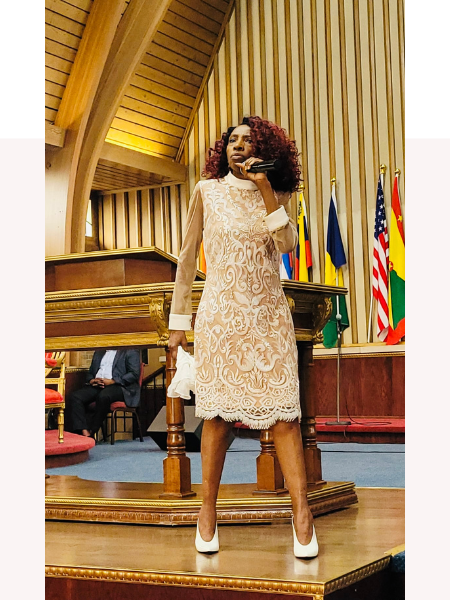 To share a bit more about Dr. Kay Morris musical accomplishments, to-date, she has won over 50 music and humanitarian awards around the world. Canada's First Lady of Gospel is gifted and versatile in many styles; in April 2022 The Gospel Music Fraternity of Canada honored her during a special event for her more than 25 years of service to the Gospel Music Fraternity in Canada.She is 4 time winner of Canadian Reggae Music Award back-to-back, multiple winner of the Atlanta based, Prayze Factor People's Choice Awards, Winner of Reggae Song of the Year in Spain, two-time winner of USA Rhythm of Gospel Awards – International Artist of the Year; Texas Gospel Music Excellence Award – International Female Artist of the Year, Kingdom of Light Winner and Calypso Champion Award, LA Expose Reggae Gospel Artist Award, Caribbean Award – Top Gospel Artist, 3 time winner Maja Awards Female Artist of the Year & Best Reggae/Soca Artist; just to name a few of her accolades.
Highlighting some of her humanitarian awards and accomplishments.
In April 2023, Dr. Kay Morris received theWoman of Fire Awards in recognition of her philantrophic&Global Humanitarian work.
In October 2022, Dr. Kay Morris received the prestigious Nanny of the Maroons Unity & Strength Award – Nanny is one of Jamaica's National Heroes.
In July 2019, Kay Morris received the UN ECOSOC World Excellence Sustainable Development Award and was also selected as UN Ambassador for Peace to represent ACCP at the UN Headquarters in New York and other parts of the world. Recipient of Planet Africa Nelson Mandela Humanitarian Award, Recipient of ACODEP Friends of Africa Award; Princess Promotion Woman of Distinction Award for global humanitarian work
October 2016 – Dr. Kay Morris received the BEFFTA Global Humanitarian Award in London, UK. Previous recipients of BEFFTA Special honorary awards includes Sir Trevor McDonald OBE, Sir Lenny Henry, OmotolaJeladeEkeinde and Quincy Jones.
In 2016 during President Barak Obama's Administration, Dr. Kay Morris was invited to the White House in Washington, DC as a Delegate to attend the Third Annual Caribbean & African International Leadership Conference and Awards Gala. She also met with Congressional Leaders and was one of the artists who performed at the White House.
In 2015 Dr. Kay Morris was selected and awarded as one of Canada's Top 100 Black Women to watch – she was inducted in the Wall of Fame.
In 2012 Kay Morris (Kay Morris Foundation) was invited as a Delegate Representative to attend the World Bank Annual Meeting – Civil Society Policy Forum in Tokyo, Japan where she participated in various panel discussions on topics about alleviating poverty and health issues affecting people in Africa and The Caribbean.
In 2006 Dr. Kay Morris brokered $1.5 million in anti retrovirals medicines for people living with AIDS in Sub-Saharan Africa. In honour of the great work she has been doing across Africa, she received a Royal Title in Ghana.
Kay Morris sang on the short film soundtrack Sleeping Dogs Lie. Her music has been featured in many TV sit-coms and Documentaries